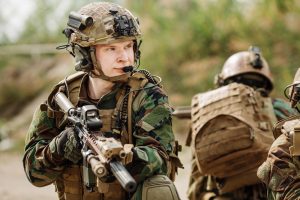 If you are someone that enjoys going hiking frequently or is an ex-military member looking for a quality backpack, you understand how important it is to find one that will withstand the elements. When it comes to finding just the right military backpack, you need something durable and built to last.
If you are simply looking for a small day backpack, there is a variety of options to choose from, or you might be interested in a full expedition backpack for those long excursions. Here's everything you need to know before you buy a military backpack.
How to Find the Right Military Backpack?
Finding the right backpack for you may not always be easy. This is because it always depends on the level of experience you have. You should understand that with military backpacks you won't find a ton of fancy features, but what you will get is a durable bag that won't let you down. These styles of backpacks are created for those tough jobs that require you to carry them day after day.
Those in the military have to carry their backpacks to hold enough supplies they can save their life or the life of one of their soldiers. For civilians, a military backpack makes a great choice if you are taking a week long back packing trip in the country. These are great and versatile that they offer so many feature that civilians will love.
What Features Should a Good Military Backpack have?
Military backpacks can be waterproof. They are created to keep out the weather elements like dirt, sand, mud and water. They also adjust in size so that they can fit you comfortably and securely. They have a ton of pockets which can hold everything you need for your trip.
Before you just go out and buy one, you want to determine what you will be using it for. If you are planning a long hiking trip, or carrying your equipment to work, or just keeping stuff for family outings in it, these are all things to consider.  Because if you need something to hold a few days' worth of gear in it, then it's much different than something you just want to keep some family items in. Some packs have weight capacities which are another important factor to consider.
Which is the Best Military Backpack?
When it comes to choosing the right military backpack for you, remember to consider how much you will be carrying in it first. This will allow you to narrow your search down to those packs that have that specific weight capacity. Enjoy a variety of options and even colors to choose from. One thing about these backpacks is you can count on them to last.